Web-based Data Management System

Studyadmin Canada's Data Management System is web-based fully funtional database that can be accessed from anywhere at anytime.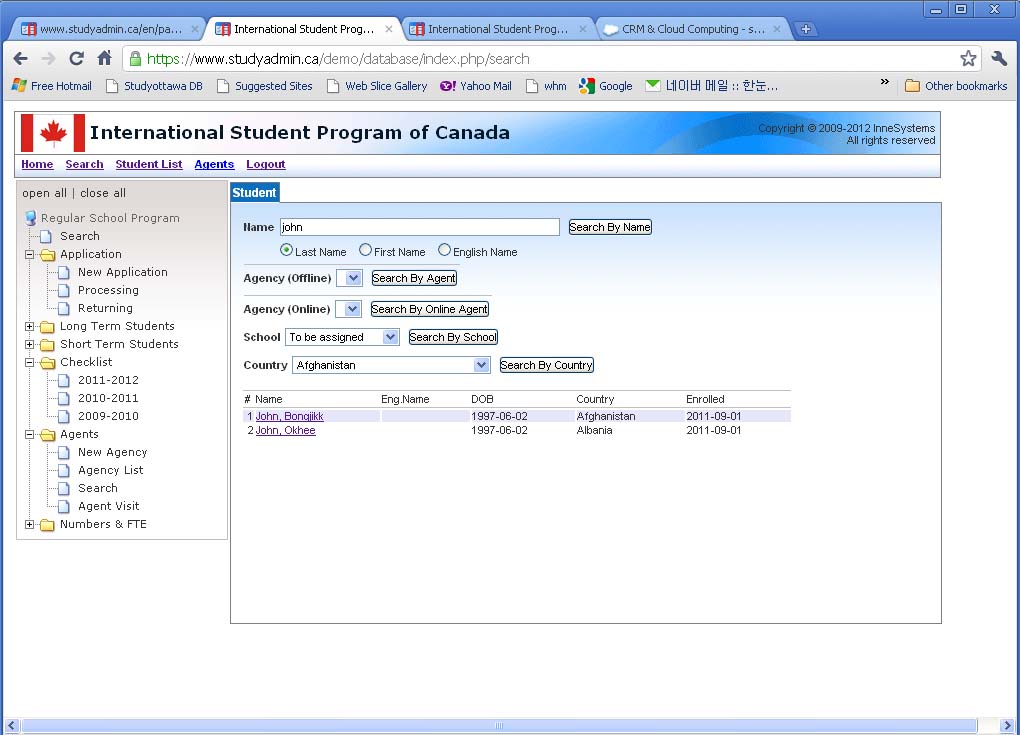 Features of Data Management System
System Features
No other programs are needed but internet connection and browser.
No hardware, no software, no software upgrades.
You can access your database as long as internet connection is available.
You can process online/offline application
Manage information for students, agents, insurance, homestay, custodians, schools
Document management: Letter of Acceptance, invoices and receipts
Manage passport and study permit
Issue invoices and receipts
Manage multiple programs such as Long term regular programs, Short term language programs (ESL). etc.
Full history of insurance, homestay, custodian, schools
Full history of students by school year
Process multiple returning students
Student search by name, agent, school, country
Checklist function for missing information, imcomplete arrangements
Manage agent profile and contracts
Search or list students by agents
Most lists can be exported as excel files
Record meeting details when you visit agents
Number of students and Full Time Equivalent (FTE) by school year, high schools, elementary schools, country
User Access Control (specially when school teachers want to access student data)
Communication with school teachers through database
Mass mail function to agents, host families, custodians, students, etc.
Scheduled database backup (daily, weekly, monthly)

Security Features
Security features are exactly the same as Online Application System.
All data transaction communicates through one on one channel built by SSL (Secure Sockets Layer) powered with 256 bit encryption which makes it impossible for hackers to eavesdrop or tamper.
User credentials are secured by highly sophisticated encryption algorithms.
All the user data entry is sanitized and purified by one of industry's best filtering module.
Required data fields are properly validated.