Online Application System for International Student Programs

Studyadmin Canada's Online Application System is web-based fully funtional interface for students, parents or agents to apply for international student programs from anywhere at anytime.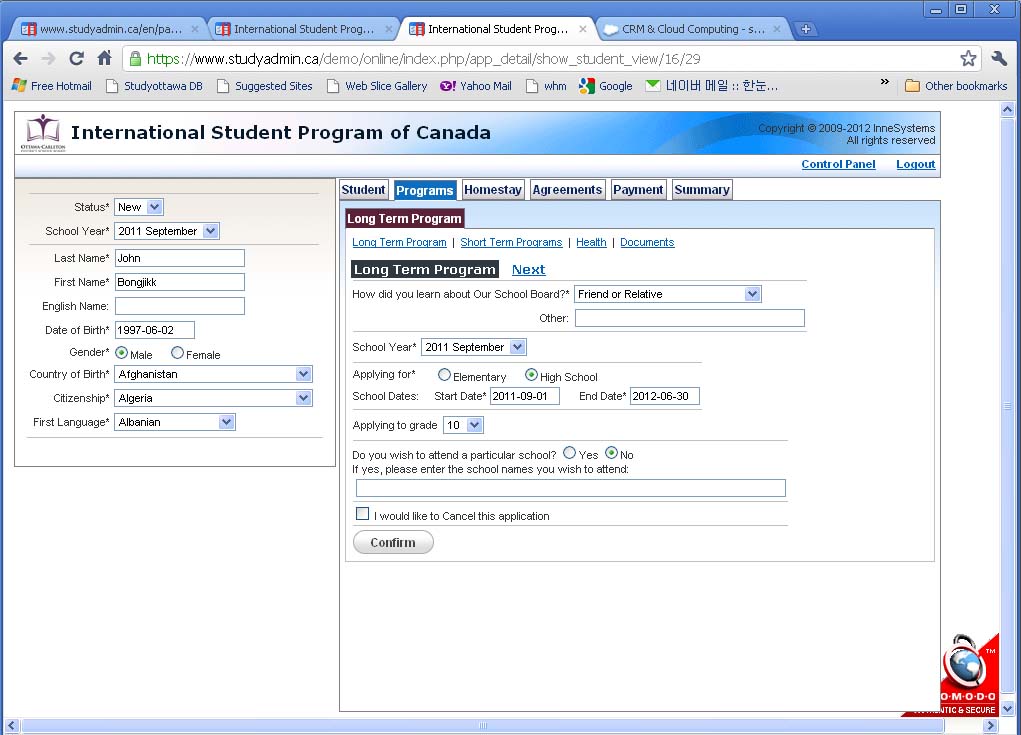 Features of Online Application System
Functional Features
No other programs are needed but internet connection and browser.
Can be used by students, parents or agents.
Agents can send and update company profile.
Application status can be tracked real-time.
User can save or modify their data at any time before finalizing the application.
User can apply for multiple programs (e.g. Long term regular program and short term ESL)
Student can upload required documents (e.g. Copy of report card, Letter of recommendation)
Application fee can be paid online.
Your staff can access online application details at real-time.

Security Features
Since online application system can be used by anybody from anywhere at anytime, enhanced security measures have been considered and implemented. The Internet has successfully created many new global business opportunities for organizations conducting online data transaction. However, that growth has also attracted fraudsters and cyber criminals.
Just like the real world, people need to be confident before they proceed to exchange their valuable data. To prevent any possible cyber attacks from malicious users:
All data transaction communicates through one on one channel built by SSL (Secure Sockets Layer) powered with 256 bit encryption which makes it impossible for hackers to eavesdrop or tamper.
User credentials are secured by highly sophisticated encryption algorithms.
All the user data entry is sanitized and purified by one of industry's best filtering module.
Required data fields are properly validated.